Gabriela Russo
| Harpist |
Gabriela Russo, Argentinian harpist, with 25 years of career, she is the principal harpist in "Cordoba Symphonic Orchestra" since 2005 and principal harp teacher at the Félix T. Garzón Conservatory. In all these years she has been invited as solo harpist to perform with Argentinian and worldwide orchestras and ensembles. In all the presentations she has devoted part of her work to interpret Argentinian and contemporary composers.
November 4th
Tucumán - Argentina
Harp and Choir
"A Ceremony of Carols" Benjamin Britten
30th Anniversary Choral Concert
Choir of Children and Youth - U.T.N. CONDUCTOR María Eugenia de Chazal
December 15th
Córdoba - Argentina
Music for Peace- Sinichi Suzuki School's Camerata
A piece for Harp and Stings Orchesta, Suite Norteña Angel Lasala
Harp and Duduke (Antique Instrument from Mesopotamia
Comipaz. Poder Judicial Provincia de Córdoba. Goethe Institut
December, 21st
Córdoba - Argentina
Latin American Premiere of "Visions" by John Rutter
Sami Merdinian Violin Soloist. Municipal Strings Orchesta, Conductor Santiago Ruiz
"Las pequeñas voces" Choir, Conductor Román Dagna.
Compañía de Jesus Church. Organized by New Docta Foundation.
February 2nd & 4th
Brussel - Belgium
Harp & Strings Orchesta
Shinichi Suzuki School's Camerata.
Conductor, Fernando Piñeiro.
Suite Norteña Angel Lasala
February 11th
Paris - France
Harp Recital
L'Espace CAMAC, 6PM
Argentine Music
Pieces By Alberto Ginastera, Gianneo, Aguirre, Cervo, Piazzola and more.
Studies
She attended the courses given by the soloist Clelia Mertens, Argentina, Marielle Nordmann, France, Mario Falcao, Portugal-U.S.A. and Sarah Bullen, "Chicago Symphonic Orchestra".
-
Trajectory
From 1993to 1999 she gave concerts in Europe: London,Athens, Paris, Sophia, Prague and Vienna, patronized by the Proscenio Foundation.
In 1994,she gave a concert at the "Opera Theatre" Buenos Aires and "Héctor I. Astengo" Theatre with Lorena Barile flutist and in some cities of her country, Posadas, Mar del Plata, Olavarría, San Juan, so on patronized by the "Argentinian Mozarteum".
In 1999 she performed in the Madeleine Church, Paris, WolfgangA. Mozart's Concert for flute, harp and orchestra accompanied by Gaspar Hoyos, Colombia, flutist, winner of the J.P. Rampal 1st Prize under the direction of the Portuguese Jose Lobo.
In 2002 she played in Paris the "SinfoniettaConcertante" by Pierre Wissmer with the National Symphonic Orchestra of Lodz Poland.
In 2003 she has a performance in New York with flute in "TheAmericas Society".
During the seasons of 1991 and 1992 Gabriela Russo took part in the S.O.D.R.E. Orchestra of Montevideo, (Uruguay), Symphonic Orchestra of Rosario, Santa Fe, Argentina, and nowadays she is the Solo Harpist in the Córdoba Symphonic Orchestra.
-
Conductors and Orchestras
She performed as soloist with the conductors Dominique Fanal, Jean Claude Vincent, France, Raitscho Christov, Bulgaria; José Lobo, Portugal; Ronen Nissan, Switzerland, Laszlo Marosi, Hungary; Hadrian Avila Arzuza, Colombia; Marcelo Jardim, Brazil; Felipe Izcaray, Venezuela; Roberto Montenegro, Uruguay; Luis Szarán, Paraguay; Jesús Medina.
México; and Argentinian conductors: Juan Carlos Zorzi, Roberto Túbaro, Herbert Dielh, Cristián Hernández Larguía, Daniel Shapiro, Bruno D'Astoli, Gabriel Senanes, Juan Florentino La Moglie, Fernando Ciraolo, José M.Ulla, Roberto Cánepa and RobertoFabbroni.
"Sinfonietta de Paris" Orchestra, France; "Orpheus" Orchestra, Bulgaria, S.O.D.R.E., Uruguay, Philomúsica", Paraguay; Orquesta Sinfónica "Carlos Chávez", México; "Buenos Aires Philarmonic Orchestra", "Town hall Chamber Orchestra" of Córdoba and Rosario, "Cordoba Symphonic Orchestra", "Rosario Symphonic Orchestra", and "Mar del Plata Symphonic Orchestra", and "Pro Musica Ensemble" Rosario, Argentina.
-
1993 Paris Premier in Paris "SinfoniettaConcertante" by the french composer, Pierre Wissmer, with Flute, Pierre Monty, Harp Gabriela Russo and "Sinfonietta de Paris" Orchestra, conducted by Dominique Fanal in the Eglise Saint Germain des Prés.
1993 Premier in Sophia & Pernik "Suite Norteña" by the argentinian composer, Angel Lasala, Awith "Orpheo Strings Orchestra" of Pernik, conducted by Raitscho Christov.
1997 World Premiere in Argentina Concert for violin, harp and Strings Orchestra by the argentinian composer, Augusto Rattenbach, with Miguel Buchhalter, violinand I.I.C.A.N.A. ensemble, conducted by Juan Florentino La Moglie in the same year the European premiere has taken place in Paris France, in Saint Julien, Le Pauvre church, with Vinh Pham, violin and "Sinfonietta Concertante" Orchestra, conducted by Dominique Fanal.
1997 Premier in Argentina, Concerto for harp & Orchestra by the argentinian composer, Roberto Camaño, with "Buenos Aires Philarmonic Orchestra" in "Colon Theatre", conducted by Bruno D'Astolli.
2000 Premier in Mexico Roberto Camaño's Concert Op.31 for harp and orchestra with the Symphonic Orchestra "Carlos Chavez" under the direction of master Jesús Medina in closing ceremony of the Fourth Latinoamerican Meeting of Harpists that took place on Mexico city
2012 World Premiere Concert of Pedro Sarmiento, Colombia for Harp and Wind Orchestra conducted by Laszlo Marosi, Hungary with the Cordoba's Winds Orchestra in "Libertador Theater".
In 2015 it was played conducted by Marcelo Jardim, Brazil.
-
Congress
1993 VWorld Harp Congress Copenhagen, Denmark, playing the "Sonatina" by Alberto Ginastera, patronized by Foreign Affairs and Cult Ministry of Argentina and Proscenio Foundation.
1999 VII World Harp Congressin Praga, Czech Republic where she gave a first performance of Alberto Ginastera's "Cantos del Tucumán", together with the Argentinian mezzo-soprano Graciela Mozzoni, and well-known musicians of the "Czech Philarmonic Orchestra".
2000 IV Latinoamerican Harpist Congress in Mexico.
2014 XII World Harp Congress in Sydney Australia.
-
Records
Gabriela Russo Harpist Argentinian & Latinoamerican music.
Pierre Wissmer, "France Sinfonietta Concertante" for flute, harp and Orchestra, with the "National Polish Orchestra" of the Walbrzych State,Polland, conducted by Dominique Fanal.
Héctor Tósar, Uruguay, was conducted by Nicolás Rauss Swiss.
Luis Milici, Argentina, "Town Hall Chamber Orchestra of Rosario" conducted by Fernando Ciraolo.
Benjamin Britten, U.K.,"A Ceremony of Carols" with Youth choirfrom Santo Tomé, Santa Fé, with the Virginia Tola Soprano, conducted by María E. Boero, and the same piece with YouthChoir of "Domingo Zípoli School" conducted by Natalia Vadillo.
-
Festivals
2003 "Festival du Pays Briard", France.
2011 the Rio de Janeiro's IV Harp Festival Brazil, where harpists from all over the world participated.
2012 She has been invited to participate as part of the staff of the III International's SESC Music Festival in Pelotas, Brazil.
2015 XXVII International Music Festival in Belem do Pará Brazil.
-
Chamber Music
Since 1993 she carries out an intense activity in chamber music accompanied by the flutist Lorena Barile throughout our country and abroad, "Sequenza Trio" with Silvina López flute & viola Juliana Rufail, "Cordoba Chamber Ensemble" conducted by Isaac Tamir.
"Buenas Salenas" Contemporary music.
"Pro Musica Ensemble" from Rosario.
-
Teaching Career
Gabriela Russo has been appointed Harp Professor at "Pro Música Institute" in Rosario Santa Fé, and now is the Professor at Córdoba Music School "Felix T. Garzon" U.P.C. Argentina as of March 2005.
-
-
-
-
-
Pictures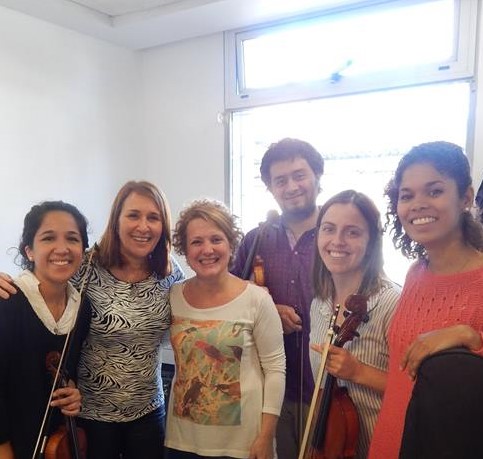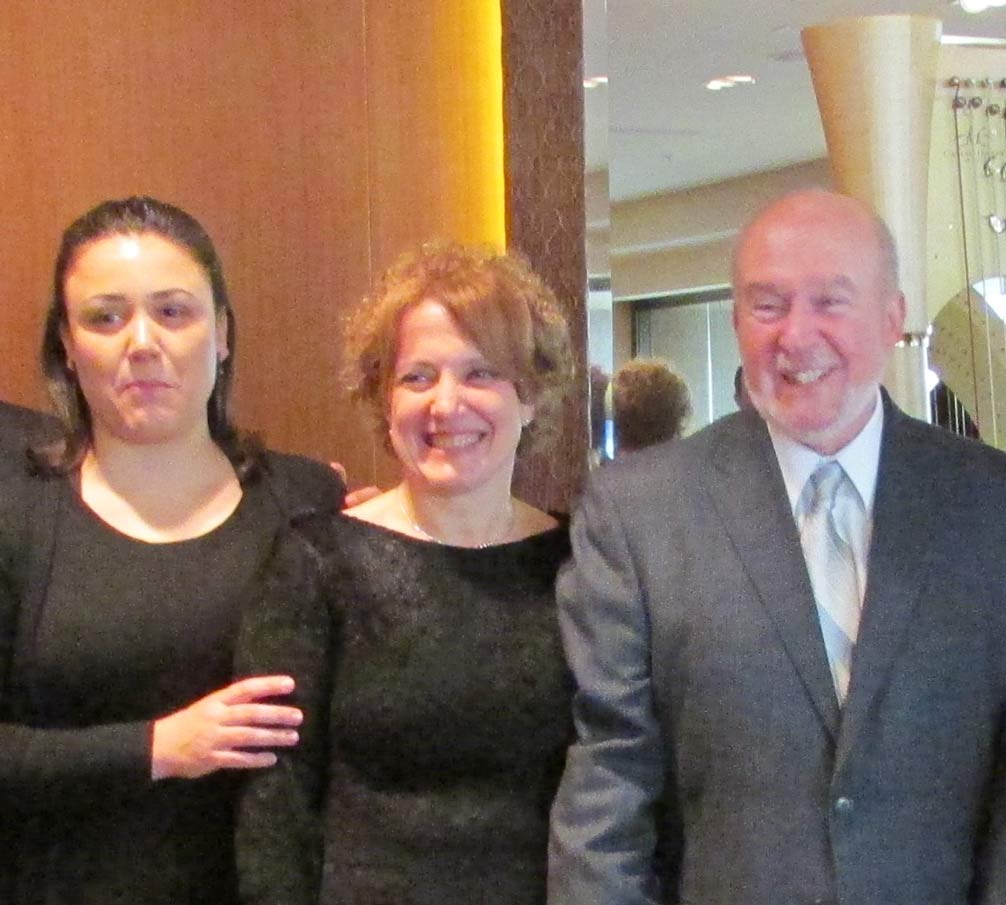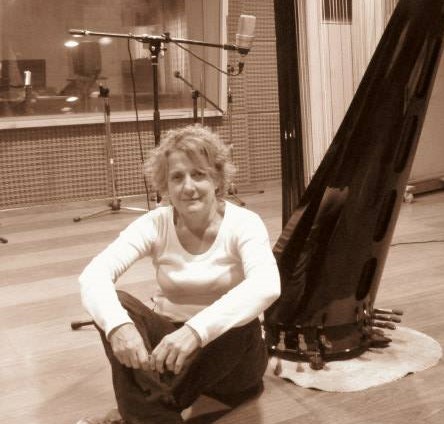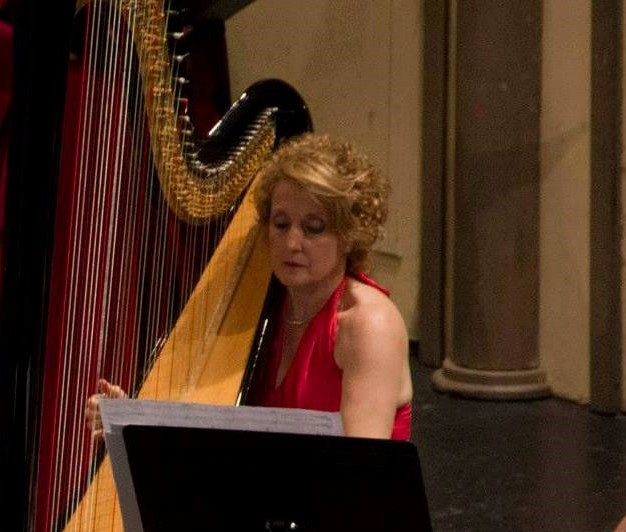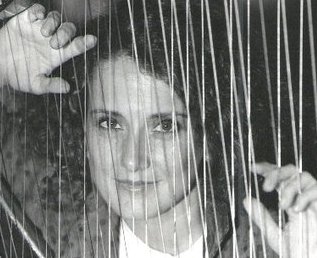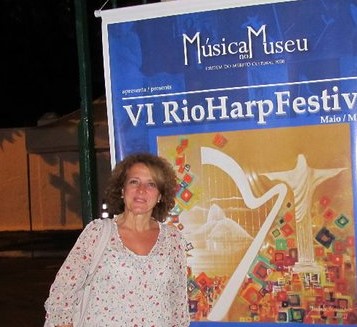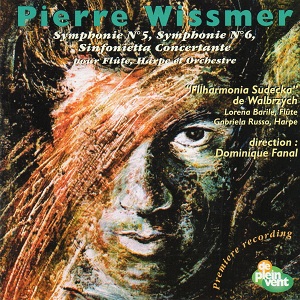 -
-
-
-
-
-
Photoshoot
Magazine Nueva Year 1980
- PH XXXXXXXXXXXXx
World Harp Congress Sydney - Australia
With Mario Falcao.
Year
2014

VI International Rio Harp Festival
Year
2011

Presentation in the CCK
Buenos Aires 2015
Presentation of the Symphony Orchestra of Cordoba in Centro Cultural Nestor Kirchner
III International Festival SESC - Pelotas, Brasil
In the Study
Recording of the first solo album
Year 2015
PRESS
Broadcast media in different local and international.
Master Class
Organizada con el Arpista Celso Duarte de Mexico